LE PLAN CANCER TUE
LES ENFANTS DE GARCHES

L'ASSOCIATION


Accueil

Pourquoi AMETIST ?

Ses missions

Unité spécialisée

Spécificité de l'Unité

Ses actions

Actualités

SOUTIENS


Personnalités

Témoignages

Témoignages Vidéos

Sites Internet

ILS EN PARLENT


Télévision

Radios

Presse

Médias Internet

PARTICIPER


Devenir Membre

Faire un don

Faire un lien

AMETIST ET VOUS


Nous contacter

Lettre d'information

FaceBook AMETIST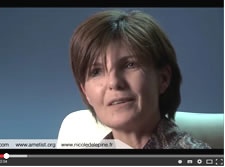 Témoignage Intégral de Carine Curtet
Présidente de l'Association AMETIST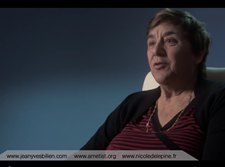 Témoignage Intégral du Dr Delépine
Pour le film Cancer Business Mortel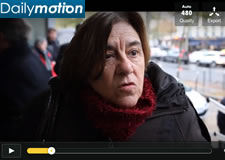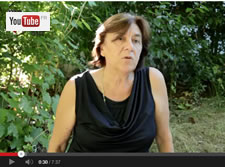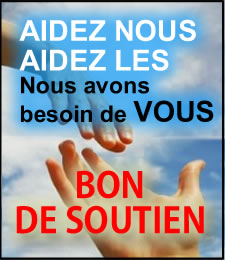 Si vous souhaitez contacter Nicole Delepine
Rendez-vous sur son site :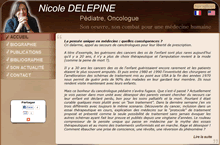 ---


Ewing's sarcoma :Optimal length of preoperative chimiotherapy

Delépine G., Cornille H., Alkallaf S , Tabbi A. Zahia L. DELEPINE N.

9 th EFORT congress

2008 may 29-31 Nice





Before chemotherapy the soft tissue extension is hypervascularized and often huge



Patients

From november 1985 to january 2006, 150 patients were followed or treated by our team.

Among them 80 fullfilled the inclusion criteria:

localized Ewing's sarcoma

Previously untreated

Computed medical imaging before and after preop chemotherapy

Local treatment by our team with histologic analysis



RESPONSE EVALUATION

Evolution of tumoral volume (%)



Among these 80 patients,

42 patients received a short induction



6 weeks are enough for surgeon !



Standard treatment excluded radiotherapy



- In this protocol early extra tumoral en bloc resection without radiotherapy was the standard local treatment.

- It was performed in all cases without risk of neurological sequellaes.

- 3 patients with contaminated margins received postoperative radiotherapy



All limb tumors were resected

- Some cases of reconstructive procedures used after resection of femoral Ewing



All pelvic tumors were resected

- 16 Y old girl with a huge IIB tumor of iliac wing.

- En bloc resection after 6 weeks chemotherapy.

- Skeletal reconstruction using cement. Excellent oncologic and fonctionnal results with 15 years follow up



Even sacroiliac tumors

17 years remission after en bloc resection and reconstruction with cement



POSTOPERATIVE CHEMOTHERAPY

Postoperative chemotherapy alternated :

- 6 IPA (Ifosfamide 6 gr/sqm, Cisplatinum 125 mg/ m², Pirarubicine 35 mg/ m²)



- 3 Cyclophosphamide(150 mg/m² 7d)

+Pirarubicine (35 mg/m² d 8 )



- 12 weeks of Vincristine (2 mg/ m² x 12), Actinomycine D (2 mg/ m² x 6)

-

Valeur pronostique de la durée de la chimiothérapie préopératoire



CONCLUSION

- This serie shows the excellent long term prognosis of children with localized Ewing's sarcoma treated by this protocol, with short (6 weeks) bidrug induction.

- and systematic conservative surgery.

- followed by six drugs postoperative chemotherapy



CONCLUSION 2

- This serie confirms the results of Hayes



- on patients treated by surgery : 10/11 operated patients were DFS



Therapy for localized ewing's sarcoma. Hayes J.Clin.oncol. 1989, 7, 2, 208-213.











Consulter le document dans sa version complète