LE PLAN CANCER TUE
LES ENFANTS DE GARCHES

L'ASSOCIATION


Accueil

Pourquoi AMETIST ?

Ses missions

Unité spécialisée

Spécificité de l'Unité

Ses actions

Actualités

SOUTIENS


Personnalités

Témoignages

Témoignages Vidéos

Sites Internet

ILS EN PARLENT


Télévision

Radios

Presse

Médias Internet

PARTICIPER


Devenir Membre

Faire un don

Faire un lien

AMETIST ET VOUS


Nous contacter

Lettre d'information

FaceBook AMETIST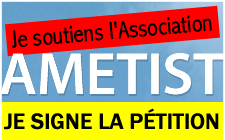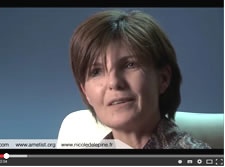 Témoignage Intégral de Carine Curtet
Présidente de l'Association AMETIST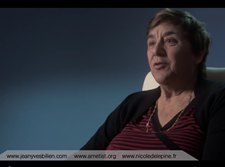 Témoignage Intégral du Dr Delépine
Pour le film Cancer Business Mortel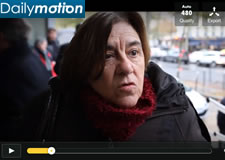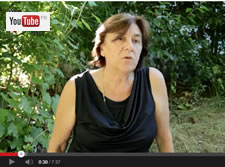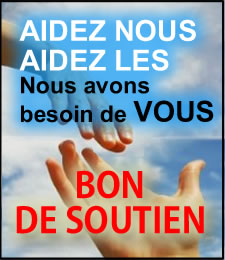 Si vous souhaitez contacter Nicole Delepine
Rendez-vous sur son site :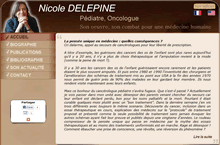 ---


DEGENERATION OF BENIGN CARTILAGE TUMORS: DIAGNOSIS AND PROGNOSIS

DELEPINE GERARD, DELEPINE NICOLE

APHP PARIS HOPITAL RAYMOND POINCARÉ, FRANCE

Commication présentée au congrès européen de la société des tumeurs du squelette (EMSOS) le 14 mai 2008



In our records on bone tumours,

- secondary chondrosarcomas accountfor less than 15% of all chondrosarcomas (23/150).

- The presentation is quite variable making diagnosis relatively difficult.

- We reviewed our experience to evaluate diagnosis, frequency, and prognosis.



Material and methods

From 1981 to 2002, we observed 23 chondrosarcomas which developed on pre-existing lesions: solitary

exostoses (13), solitary chondroma (1), multiple exostoses (7), multiple enchondromatosis (2).



Locations of tumors

- Pelvis 11

- Femur 3

- Tibia 3

- Spine 2

- Humerus 2

- Scapula 1

- Fibula 1



Grading of tumors

grade I : 9,

grade II : 10,

grade III : 1

dedifferentiated sarcoma : 3.

80% were low grade chondrosarcoma



Surgery was performed in all patients

- alone for grade I and II chondrosarcoma,

- in association with chemotherapy (3) and radiotherapy(1) in three patients with

dedifferentiated sarcoma.



Resection without reconstruction

- Wide resection

•Grade 1

chondrosarcoma.

•EFS 25 Years



Resection without interruption of pelvic ring

Patients aged 38

- Recent modification of an old known exostose

- Biopsy :dedifferentiated chondrosarcoma

Wide resection and chemotherapy . EFS 21 ans



Wide diaphyseal resection

- Wide Resection

- reconstruction with allograft. EFS 23 Years



Dedifferentiated chondrosarcoma

- Patient aged 30 with pain in the hip for 3 months.

- Meedical imaging showing a two thick cartilaginous cuff.

Biopsy :

dedifferentiated chondrosarcoma



CS secondary to solitary exostosis

- Young lady 34 years

- sciatic pain for 3 months.

- TDM demonstrating a too thich cartilaginous cuff (>1cm).

- Wide resection without biopsy.

- Grade 1 Chondrosarcoma



Wide periacetabular resection (2)

- Reconstruction with allograft and total hip prosthesis.

- After 12 years deep infection secondary to peritonitis.

- Two steps hip replacement

10/2007 : EFS with 20 years follow up.



Oncologic results

- At last Follow Up

- mean 13 years 9 months,

- six died after local recurrence (4)

- or metastatic dissemination (2).

- The other 17 patients are DFS with a mean FU 182 months.



The main prognostic factor is histology

- All patients with grade I chondrosarcoma (7) survived

- versus only two-thirds of those with grade II chondrosarcoma,

- half (2/4)of those with grade III or dedifferentiated chondrosarcoma.



The second prognostic factor was initial management

- Inadequate care initially led to misdiagnosis

- or delayed diagnosis (4),

- local recurrence (3)

- and loss of chance of survival (3)



Risk of inadequate biopsy

grade II Chondrosarcoma

- Patient 23 years

- Pain in right iliac

- Trans peritoneal biopsy.

- Died after 6 years from local recurrences



Difficulty of diagnosis

- Grade I chondrosarcoma was

- occasionally taken for benign exostosis despite a cartilage cuff

- measuring more than 1 cm.



Difficulties of diagnosis

- Patient 42

- Cartilaginous tumor of liac

- Biopsy : benign exostosis

- Diagnosis refuted by surgeon on the too large size of the cartilaginous cuff

- En bloc resection



Difficulties of diagnosis

- Histology of the total resected specimen :

- grade 1 chondrosarcoma .

EFS 12 Years.Perfect functionnal result



Conclusions 1:

Because of the severity of secondary dedifferentiated chondrosarcoma, resection should be performed prevently in adults presenting an exostosis with residual cartilaginous cuff, particularly in high-risk locations(pelvis).



Conclusions 2 :

- Because of difficulty in recognising histological features of grade I chondrosarcoma, diagnosis of degeneration should be retained in adults when cartilaginous cuff exceeds 1 cm.

- Lesions are suspicious if cartilage cuff exceeds 5 mm.



Consulter le document dans sa version complete