LE PLAN CANCER TUE
LES ENFANTS DE GARCHES

L'ASSOCIATION


Accueil

Pourquoi AMETIST ?

Ses missions

Unité spécialisée

Spécificité de l'Unité

Ses actions

Actualités

SOUTIENS


Personnalités

TĂ©moignages

Témoignages Vidéos

Sites Internet

ILS EN PARLENT


Télévision

Radios

Presse

MĂ©dias Internet

PARTICIPER


Devenir Membre

Faire un don

Faire un lien

AMETIST ET VOUS


Nous contacter

Lettre d'information

FaceBook AMETIST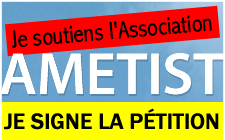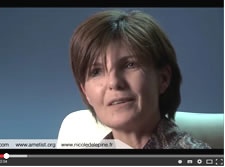 Témoignage Intégral de Carine Curtet
Présidente de l'Association AMETIST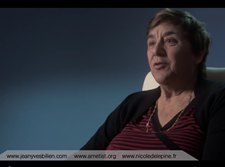 Témoignage Intégral du Dr Delépine
Pour le film Cancer Business Mortel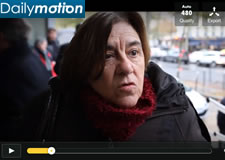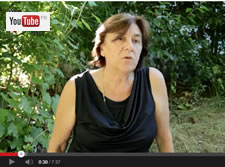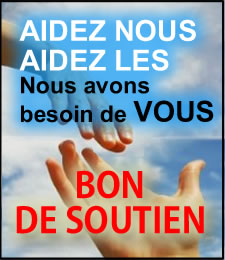 Si vous souhaitez contacter Nicole Delepine
Rendez-vous sur son site :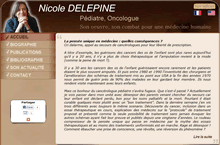 ---


Long term results of composite prosthesis-allograft in tumor surgery.

The adverse effects of radiotherapy and chemotherapy



G. DELEPINE, Ph. HERNIGOU

Réunion anniversaire de la banque d'os de Marseille 23/24 Octobre 2008



In Creteil we implanted our first massive composite prosthesis allograft (MCP) in 1984.

We hoped that MCP could permit a better muscle anchorage and that restoration of bone

stock would decrease the loosening risk of prosthesis.

• The aims of this study is to verify if these advantages are clinically relevant.

• And to precise the effect of adjuvant therapies on late results in order to discuss the optimal

indications of this materia



The allografts

• All allografts of this study were provided by the bone bank of Creteil :

• Sterile harvesting,

• Cryopreservation by -40°

• Irradiation before implantation 25 Kgray)

• Selection of graft on plain X rays without immunologic matching.

• 3 months quarentaine before implantation.



Technique

Prothesis first cemented into the allograft

Then composite prosthesis cimented into the bone



78 patients

Locations were

proximal femur (20),

distal femur (34),

proximal tibia (19)

upper humerus (5).

Median follow up of 19 years (12 to 24)



78 patients:

48 males and 30 females median age 17

The tumors were

• osteosarcoma (46),

• Ewing's (10),

• fibrosarcoma, MFH

(10),

• chondrosarcoma (7).



60 patients received chemotherapy

and 21 chemotherapy and radiotherapy.



Bone healing



Long Term Results

With a median follow up of 19 years (12-24) , all patients have been reoperated for

Lengthening,

• Wear of prosthesis,

• Loosening,

• Resorption of allograft,

• Infection (21) or tumour recurrence (2).



Infection or tumour recurrence.

21 patients suffered of deep infection 7 of them were secondary amputated).

2 other were amputated for tumour (1 local recurrence and 1 post irradiation sarcoma)



Secondary Lengthening

The healing of the graft permit a longer anchorage for the stem of the expanding prosthesis.

Secondary lengthening 8 centimeters





78 composite allograft protheses

Resorption of allograft in 51 patients



51 resorptions

25 minor,

16 severe

10 major



The 21 irradiated patients suffered of

15 non union

18 secondary fractures

8 secondary major resorptions

and 11 deep infections

resulting in 6 amputations



Complications are correlated with adjuvant therapies



Minor RESORPTION



12 years EVOLUTION

Chondrosarcoma. No adj.



17 Years follow up

Chondrosarcoma no adjuvant therapy.

Wear of the acetabulum



20 years evolution

High grade osteosarcoma

• High dose chemotherapy

• CDFS

• No radiotherapy

• Excellent graft evolution

• Excellent fonction



24 Y F U (no adjuvant treatment) 3 exgange of knee

No severe nor major resorption were observed despite 3 exgange of knee prothesis



Wear of prosthesis

Liberation of wear particules sometimes induced a bone resorption near the articulattion or distally around the stem.



Chemotherapy, Resorption,

Fracture of graft, Loosening

High grade OS High dose chemotherapy. Mal union and Resorption of graft induced loosening of prothesis



RADIOTHERAPY:

non union, major resorption, fracture



MAJOR RESORPTION



At last evaluation the function

(EMSOS criteria) is rated:



excellent in 31,

good in 23,

fair in 12,

poor in 12.



Conclusion

MCP permits a better muscle re insertion and gives usually a better function than massive prosthesis.

• This advantage is more evident for upper femur and proximal tibia and humerus especially when a long resection is necessary.

• With long follow up the loosening risk of MCP does not seem different from that of massive metallic prosthese.



MCP permits a better muscle re insertion and gives usually a better function than massive prosthesis but are threatened by non union during chemotherapy and massive osteolysis and fracture after irradiation.

• When radiotherapy can not be avoided, a massive custom made prosthesis should be preferred to MCP.



Consulter le document dans sa version complete